Ca' Morlin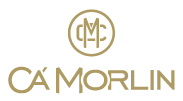 Finding a Prosecco producer with a Liberty Wines profile - control of grapes, a quality ethos, one of the best producers in the zone and a wine that offers value for money - had proved almost impossible. We eventually concluded that the only solution was to make our own, a real Prosecco that is clean, fresh, soft, frothing, uncomplicated, gulpable and, above all, affordable.

We've been making these wines together with Conegliano-born Andrea Morlin since 1994. Matt Thomson works with Andrea and a grower friend in a modern, compact winery tucked into the hills of this beautiful region.

The wines are drier than many Prosecco as we have full control of the grapes, so can pick them when ripe and thus do not have to mask any errors in either the vineyard or the winery with lashings of residual sugar. The Frizzante has lovely definition and aromatic life, while the Spumante is surprisingly persistent and nicely defined.