Dawson James
Derwent River Valley, Tasmania, Australia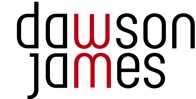 Dawson James is the product of a great Australian friendship, combined with a shared passion for gastronomy and farming and an ambition to grow Chardonnay and Pinot Noir in Tasmania. Peter Dawson and Tim James met in 1976 when they were both working at Hardy & Sons. They worked alongside each other there for 20 years, then they went their separate ways to work on different projects. Now they are collaborating again to produce their Dawson James wines in Tasmania.

The wines both come from the Meadowbank Vineyard, which is located around 60 kilometres north-west of Hobart. The area is characterised by its rugged topography and the fast-flowing, pristine waters of the Derwent river. The vines were planted in the cool-climate site in 1989, and Tim and Peter place great importance on the part that vine age plays in the flavour development and balance of the fruit. The site is 70 metres above the river level, with a north-easterly aspect, giving it the optimal sunlight exposure needed for ripening the grapes. The soil is composed of a combination of sandy loams, structured clays and sandstone rock, which together have a devigorating nature, contributing to balanced vine growth.

The Dawson James Chardonnay captures the minerality of the Meadowbank site, which it combines with varietal fruit characters and extra layers of complexity from partial malolactic fermentation and finely integrated oak. The Pinot Noir offers appealing delicacy with finely woven red berry fruit, silky tannins and sweet spice from the French oak, sourced from a Burgundian cooperage.