Moron-Garcia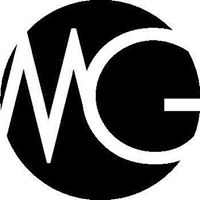 Childhood friends Mathieu Moron and Pierre Olivier Garcia began their new venture in 2016 when Mathieu's father gave him a small parcel of vines in Nuits-Saint-Georges. They bought a house in the centre of Nuits and converted it into a winery.

Mathieu and Pierre Olivier work the vines in order to restore biodiversity in the vineyards, something they feel has been lost due to the focus on single-crop farming across the region. Their 'eco-attitude' means they experiment with cereals, ploughing, planting trees and even use chickens to graze the land, in an attempt to bring back bees and butterflies to their 0.4 hectares of vineyard. In addition, they source grapes from a network of grower friends, with whom they work closely, in order to have as much control over the quality as possible.

Moron-Garcia are advocates of low-intervention winemaking. They use no new oak, believing its character inhibits the wine's ability to express its origin. They are pioneering 'baie-par-baie', a painstaking process which involves hand-cutting each individual grape from the bunch, with the stalk intact. This technique takes 30 people an entire day to complete a single barrel, yet they persevere with this practise, believing it enhances the aromas and complexity in the finished wine.

The Aligoté 'Les Champs Tions' is a serious style of Aligoté sourced from grapes grown in Fixin and vinified solely in oak. Made using 50% whole-bunch fermentation, the Beaune 1er Cru 'Les Tuvilains' has an elegant and floral profile and is well-structured with fine, silky tannins. The Marsannay 'Clos du Roy' has aromas of crunchy red fruits and violets. The palate is expressive with bright, perfumed fruit and soft tannins. 'Les Charmois' and 'Les Grandes Vignes' are two vivid and uncompromising expressions of Nuits-St-Georges made in minute quantities.