Balnaves
Coonawarra, South Australia, Australia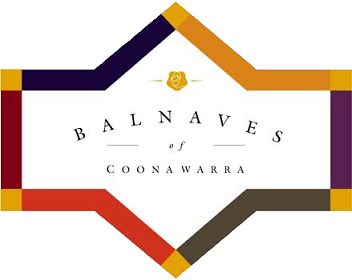 The Balnaves family vineyard is situated at the southern end of the famous Coonawarra Terra Rossa strip. Planted in 1975, the vineyard is now 58 hectares in size (70% of which is planted with Cabernet Sauvignon) and has been in the family for three generations. Doug, together with his son Pete and daughter Kirsty, run the Balnaves vineyard and manage another 300 hectares for other growers in the heart of Coonawarra.

The quality of their fruit was always excellent, but they began their move to the top of the Coonawarra ladder in 1995 when they hired Pete Bissell (ex-Wynns) as their winemaker and started work on their own winery. Pete retired in June 2020, having passed on his invaluable knowledge to the next generation of winemaking at Balnaves. The vineyard is divided into small blocks of between one and two hectares, which are managed separately according to the specific needs of each area. This gives numerous blending components, which results in layered and complex wines. The Cabernet Sauvignon/Merlot skilfully blends ripe black fruit with toasty oak, while the Cabernet Sauvignon, intense and poised, illustrates beautifully the balance obtained in these wines.

In a nod to Doug's sheep-shearing past, Balnaves' top wine is the richly concentrated and expressive 'The Tally'. In Australia a shearer is paid by the number of sheep he shears, the higher the 'Tally', the greater the recognition of the skill and hard work involved. Consistently rated as one of Australia's top Cabernets, 'The Tally' has been listed as 'Outstanding' three times by the Langton's Classification.