Morris of Rutherglen
Rutherglen, Victoria, Australia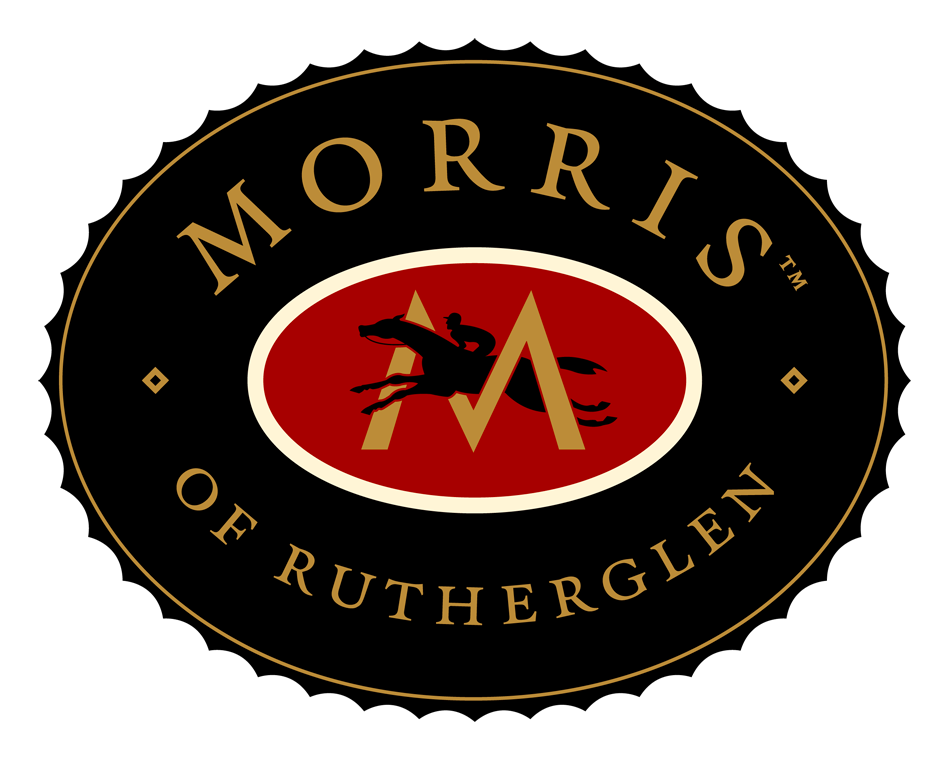 For over 155 years, the Morris family have earned their position as one of the most prominent winemaking families in Australia, and their name is now synonymous with 'Liqueur Muscat'. Today, David Morris, the fifth generation of the family to run the winery, ensures the Morris name remains one of Australia's most respected.

In 1859, George Francis Morris established a four hectare vineyard and winery near Rutherglen, on ancient red loam over red and yellow podzolic clay soils. By 1885, the plantings had grown to over 80 hectares, making Morris the largest wine producer in the Southern Hemisphere, but the region's vines were crippled by the spread of phylloxera in 1890. Charles Hugh Morris, son of George, established a new vineyard close to the original plantings in 1897, selling his prize-winning horse to develop the winery. The show jumping horse on the label remains the company's logo to this day. Charles Tempest Morris took over operations in the 1930s to guide the company through the depression and war, and his son Charles Henry Morris became head winemaker in 1953. Charles' son David took over the reins in 1993. Casella Family Brands, also the owner of Peter Lehmann Wines, acquired Morris Wines in 2016.

The Morris wines are quite distinct in style to those from Chambers Rosewood. Their vineyards and winery are situated to the east of Rutherglen, where the climate is warmer and drier. Historically, this resulted in riper grapes, which in turn yielded richer and denser wines. Chambers Rosewood, located to the northwest of the town, is in a cooler site, so the wines are more restrained and less sweet than those of Morris. Today, the producers are better able to control the style of the wines, but Morris remains in the 'sweet and rich' camp of Rutherglen, while Chambers Rosewood are in the 'drier' camp. As a result, they are wonderfully complementary.

The Classic Muscat, made from predominantly Brown Muscat, has a rich yet fresh bouquet of rose petals, preserved fruit and nuts. The Classic Topaque, made from predominantly Muscadelle, which is often considered the 'elegant cousin' of Muscat, displays concentrated notes of malt and treacle with preserved figs. Both are blends of different vintages with an average age of around eight years, resulting in freshness and varietal character balanced by subtle complexity from ageing in barrel. When blending the Old Premium Rare Muscat, only the best wines from the best vintages are chosen. The art lies in finding the right balance of very old and much younger components, resulting in a heady combination of intense raisin fruit, soft woody characters, luscious flavours, and great depth and complexity.